Check out what Clean Waves Laundry customers have to say about us:
Extremely reasonable cost and wonderful service!

Helen is very helpful and takes great pride in her job! We were visiting and stopped by on a whim to coin wash some laundry, on arrival she greeted us and answered all of our questions! Such a lovely place for doing laundry!  –  Joy T.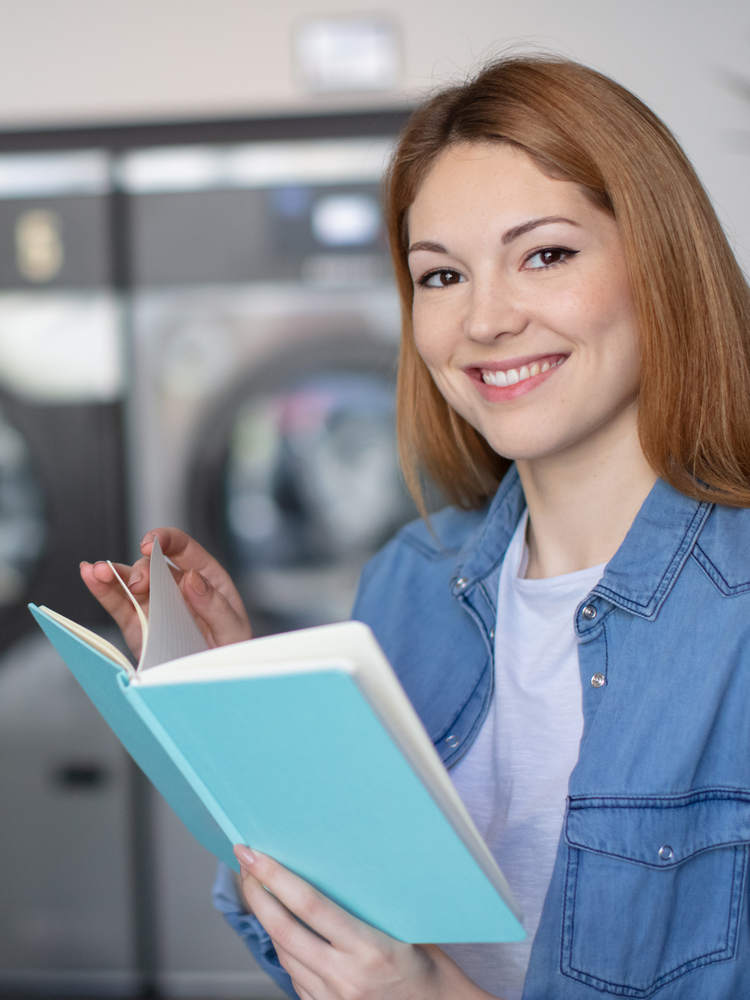 By far one of the cleanest laundromats I have ever been in.

I met Helen, she was very helpful and nice. The entire time I was there, she was cleaning machines. I watched her spray and wipe down all the counters, spray and wipe each machine, and clean all of the dryer lint screens. I drove by several laundromats in Mission Bay before deciding to use this one. I am so glad that I did, I would recommend it, and I will certainly use it again if I find myself back in San Diego on location. Thank you Helen for the great conversation.  –  Patricia L.
Wonderful service and I love the free WiFi and colorful decor.

I have been coming here for many years and it's nice people and clean. Parking lot just refinished. – Kay P.
The best laundromat in Pacific Beach!

The washing machines are quick and efficient! I love how I can pay with my card!  – Andy T.
Good working machines with no issues.

Good working machines with no issues and the was for the small washers is only 22 minutes and the driers are super fast if you put it on high. It's in Pacific Beach are there was very beautiful girls there as well. Actually super smoking hot chicks were there. I was in and out of there within an hour. You can use cashwith quarters or you can use a machine that you put your debit card in and it just puts credit sign-in or something like that I don't know I didn't use it. I don't drink but if you drink there's a bar 2 doors down there's a Santana's if you feel like a burrito and there's 7-Eleven if you want anything from 7-Eleven Anna massage parlor across the street that has 1999 for 1/2 hour foot massage perfect for a while your clothes are washing.  

–  Jake C.