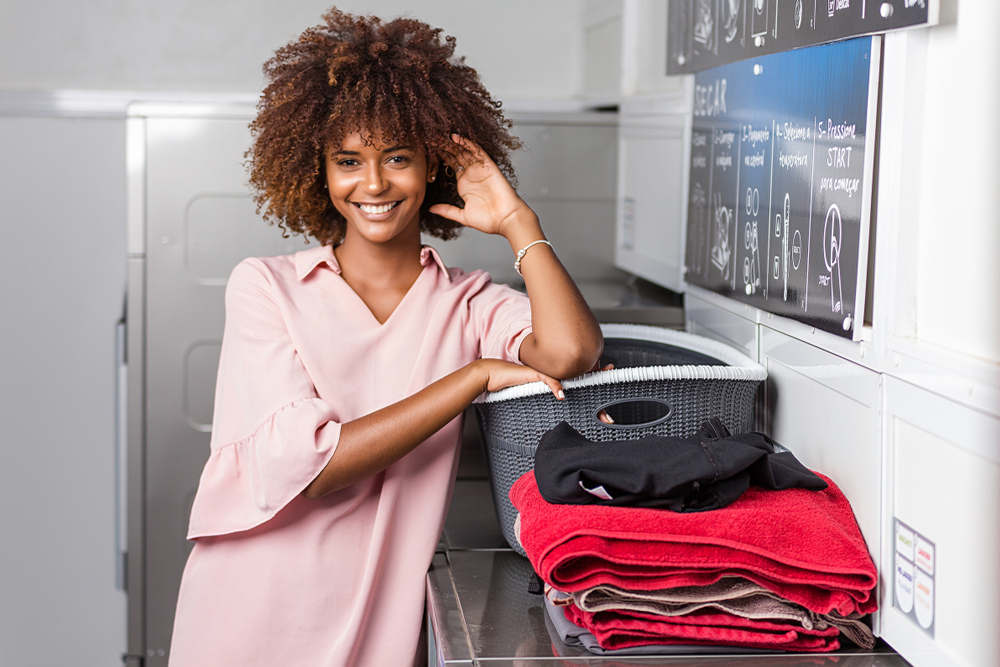 While washing your clothes at a laundromat may not be the most thrilling thing to do, having piles of dirty laundry with nothing to wear isn't very stimulating either. Laundry is one of those chores that simply need to be done. Fortunately, there are a few hacks that will speed up the process! In this blog, we came up with a list of simple tips for speeding up your time at the laundromat so that you can swiftly finish and leave with your clean clothes in a jiffy!
Separate Laundry Beforehand
One of the easiest ways to speed up the time you have spent at the laundromat beforehand is simply by separating your laundry beforehand. This is something you'll have to do at the laundromat anyhow, so you might as well get it done before getting here! People typically separate their clothes in lights, darks, and delicates. Rather than coming in with baskets full of mixed clothing, save yourself the time of doing it on the laundromat by separating them at home! That way, you can start washing your laundry as soon as you arrive!
Make a List of Laundry Items
Reducing the amount of time you spend at the laundromat isn't only about speeding up the washing and drying process—it's also about ensuring you have everything you need to prevent any kind of delays! A common example is forgetting your detergent. When this happens, you'll need to go back home or go to the nearest store to buy one. Fortunately, Clean Waves Laundry has some detergent vending machines at your disposal. Nonetheless, purchasing detergent will only add to your time spent at the laundromat. So if you're looking to save time, we recommend making a Laundry Day checklist you can refer to every time you go to the laundromat!
Use Multiple Dryers
If you're looking to really cut down on your time spent at the laundromat, you can simply dry your clothes in multiple dryers. If you put a large load of clothes into one dryer, it'll take a long time to dry compared to multiple smaller loads on different dryers. Of course, using multiple dryers will require that you pay for each machine that you utilize, but the convenience may be worth it! On a side note, if you choose to follow this method, make sure that there are many dryers available so that others don't have to wait on you and prolong their time spent doing laundry.
Bring Something to Do
While it may not shorten your time spent at the laundromat, bringing something to do can certainly make it feel like time flew by quickly! You can bring a book, play mobile games, or do a crossword puzzle! If you're currently working from home, you can bring your laptop and get something productive done. At Clean Waves Laundry, we have plenty of seating, charging outlets, free Wi-Fi, and other great amenities that will make time fly by!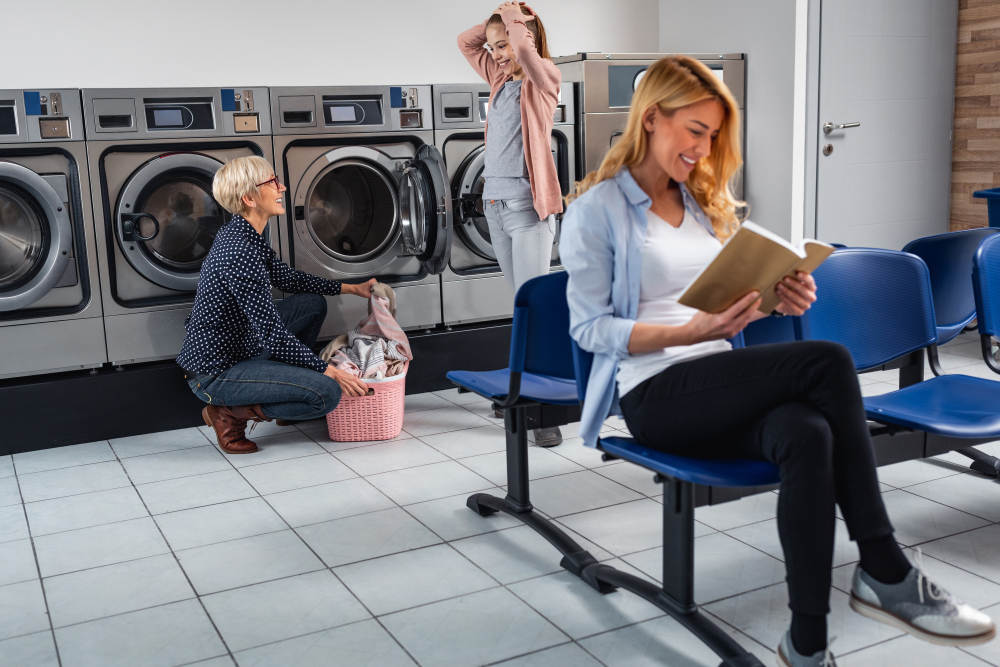 Do Your Laundry at Clean Waves Laundry
While doing laundry may not be your favorite thing to do, our simple tips for speeding up your time at the laundromat will certainly make time feel shorter!
At Clean Waves Laundry, we're changing the way people view laundromats by offering some of the best laundry facilities in Pacific Beach. Our laundromat is equipped with state-of-the-art commercial washers and dryers!! We also offer great amenities to make your time spent doing laundry feel less like a chore! Ready for the best laundromat experience in Pacific Beach? Contact us by emailing at info@cleanwaveslaundry.com, or by clicking here!