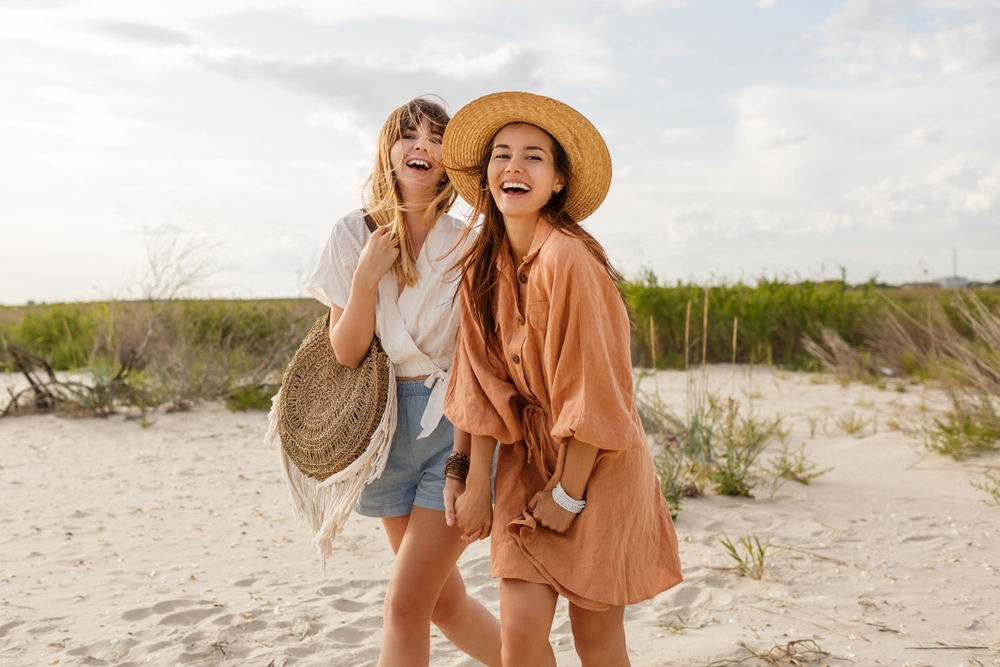 The summer season is finally here! It's time to wear your favorite summer clothing, enjoy weekends at the beach, and bite into cool watermelon slices! From your favorite shorts to your go-to dress, summer gives you the opportunity to dress comfortably! However, with the summer comes hot days, which will get you sweating all over your favorite clothing. Fortunately, washing your clothes doesn't mean ruining them if you do it right! In this blog, we will be going over laundromat tips to keep your summer clothes looking amazing!
1. Wash According to Fabric Type & Color
Summer is the time of year for lightweight clothing, cottons, and lots of brights and whites! While these may be your most favorite pieces of clothing, they're also the most delicate. That's why before visiting the laundromat, be sure to separate your clothing according to fabric type and color. Some fabrics can be really delicate, so it's best to keep the delicates together to avoid any type of damage. When it comes to colors, it's obvious you don't want your lights to get stained with your darks. Summer clothing is all about whites, neons, and everything bright, so be sure to keep them away from those black jeans!
2. Wash with Cold Water
Did you know that hot water wears out fabrics quickly? Since summer clothing is typically light and thin, cold water is the best option to keep your summer clothes looking amazing! You can save the hot water for soiled loads such as sports uniforms and gardening clothes. For your summer clothing, cold water will do the job. They will be just as clean, and the threads will remain intact.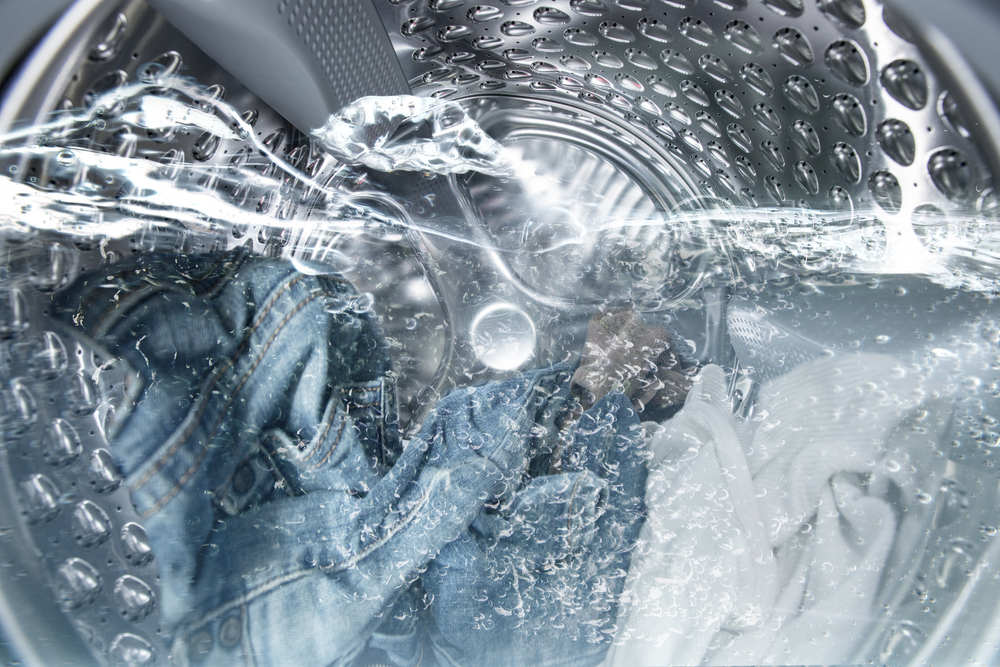 3. Wash Clothes Inside Out
If you want to keep your summer clothing looking new, one of the easiest yet often overlooked things you can do is turn your clothes inside out. A single spin cycle in the washer can cause some wear and tear on your clothing, so it's best to let the inside of your clothing take the brunt of damage rather than the display side. Also, if your summer clothing has buttons or sequins, washing inside-out can help prevent these elements from coming loose or falling off.
4. Choose the Right Detergent
Using the right detergent for your summer clothing will also play a big role in how your summer clothing looks! Not all laundry detergents are created equal. Some are specifically made for delicate clothing, while others are made for tougher pieces. Since summer clothes are usually thin and light, going with a detergent that specializes in delicate fabrics is best. These detergents prevent discoloration and shrinkage.
5. De-Sand Your Clothing
As summer is the time of the year where beach trips take place every weekend, arriving home with sandy clothing is no rare sight. Before taking your load of sandy clothing to the laundromat, you should try to de-sand your clothing as much as possible! This can be done by simply giving your clothes a good shaking outside. A tip to get the sand off of your wet clothes easier is to lay them flat under the sun to dry. Once fully dried, give the clothes a gentle tug to loosen up the fibers, then shake the sand away.
Don't let a lousy washing method ruin your summer clothing! By simply following these tips mentioned above, you can keep your clothing looking as good as new! We hope this list of laundromat tips to keep your summer clothes looking amazing helps! To learn more about laundry tips and tricks, check out our blog by clicking here. Wash your summer clothing here at Clean Waves Laundry! We're located at 2267 Garnet Ave, San Diego, CA 92109. Contact us by emailing at info@cleanwaveslaundry.com, or clicking here!